2013 Sprout Film Festival
THE EVENT
Complimentary coffee and desserts will be available to all festival attendees throughout the weekend.
Adjacent to the two screening rooms we will have an exhibit of photographs by Carolyn Van Houten from her collection, The House Autism Built.
And an art exhibit by Kendall Collins, subject in the film Track By Track.
We are thrilled to offer a number of free museum events that will be presented by The Metropolitan Museum of Art. These will include guided museum tours and art-making activities. These activities are open to all festival attendees, including adults and children, and are particularly tailored to the needs of people with intellectual and developmental disabilities. The museum activities will take place at the following times:
Saturday June 1st 11:00am – 12:00pm
Sunday June 2nd 11:00am – 12:00pm
Sunday June 2nd 2:30pm – 3:30pm
No bookings are required – simply meet at the Carroll Classroom in the Ruth and Harold D. Uris Center for Education 10 minutes prior to the start times listed. For groups larger than 10 people, please contact our office.
Schedule: Friday May 31
Program 1: Past Highlights | 4:30PM
COCKTAILS WITH BEN
11 min./documentary/2009/USA
Despite severe medical hardships, learning disabilities, and challenges "fitting in" with peers, Ben's love for life, and for music, shines through.
Q&A
4 min./animation/2010/USA
Joshua, who has Asperger's syndrome, interviewed his mother, Sarah, at StoryCorps. Their conversation covered everything from cockroaches to Sarah's feelings about Joshua as a son.
BE MY BROTHER
9 min./narrative/2009/Australia
A young man's charm and charisma challenges the prejudices of a stranger at a bus stop.
DISTINCTIVELY
4 min./documentary/2010/USA
Ella and Eavan, both age 6, are identical twins, yet are separated by a large distinction. Ella has Down syndrome while Eavan does not.
BYE
10 min./documentary/2010/USA
Follow Jayden, a two and half year old diagnosed with autism, through his first months of school in the Bronx.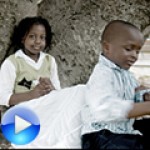 THE OTHER CHILD
13 min./documentary/2009/USA
The Other Child provides a moving portrait about how growing up with a brother or sister with autism can shape a person–and a family.
MY LITTLE BROTHER FROM THE MOON
6 min./animation/2008/France
A young girl tries to understand why her little brother, who has autism, is not like the other children and gives her version of the facts. (in French with English subtitles)
MY LITTLE BROTHER FROM THE MOON
14 min./documentary/2004/USA
Fathers' Voices focuses on four men raising children with disabilities. In a close up, honest and powerful manner, they share their hopes, dreams, joys and challenges.
THE THIRD PARENT
6 min./documentary/2006/USA
A documentary exploring the relationship between Ariana, an 11-year-old girl, and Marcello, her 5-year-old non-verbal, autistic brother.
SHERI AND PAUL
11 min./documentary/2004/USA
Sheri and Paul sit in front of the camera and speak candidly about their relationship and feelings int he lead-up to their wedding.
Program 2: How's Your News? | 7:00PM
OHIO & FLORIDA 2004
30 min./documentary/2004/USA
The "How's Your News?" crew spends time in Ohio, then travels to Florida for Election Day 2004 – snagging interviews with high-profile politicians and celebrities.
ELECTION 2012
60 min./documentary/2012/USA
The "How's Your News?" team reassembled to cover the 2012 presidential elections! The reporters with various disabilities roam the halls at the Republican and Democratic national conventions.
Program 2: Foreign Gems | 7:00PM
OCEAN OF OPPORTUNITIES
10 min./narrative/2010/Norway
On a day like any other, a young girl escapes her dull life and embarks on a new adventure.
RECYCLING OF SOULS
5 min./documentary/2011/Poland
A personal view of the people with learning difficulties working at a recoiling plant in Warsaw; who would otherwise find it difficult to get work.
BREAKING THE CAGE
12 min./documentary/2012/The Netherlands
Each day, young Savary is locked up in a cage by her parents in a  small village in Cambodia, where many believe Down's syndrome to be a contagious disease.
RUGGERO
14 min./narrative/2012/Italy
Ruggero is a story about how we react when something important has been stolen from us.
FLYING ANNE
21 min./documentary/2010/The Netherlands
Eleven-year-old Anne is a beautiful girl. The longer you look, the more you see her 'tics'. She tries to keep her tics in check, but prefers 'flying' through life, so you won't notice anything.
YONG
11 min./documentary/2011/Taiwan
The story of Yong Lee, a 7-year-old boy with Asperger Syndrome, who collects recyclables to help support himself and his blind mother.
THINKING ABOUT THE FUTURE IN RUSSIA
11 min./documentary/2012/The Netherlands
85 percent of Russian children with Down syndrome are handed over to the state by their parents. Lena decided to raise her daughter, Masja, herself.
VERONIKA
7 min./documentary/2011/Germany
As a child, Veronica was mistaken certified with an IQ of zero. Illustrated by marvelous sand art, this film explores Veronica's vibrant imagination and meditations on life.
Schedule: Saturday June 1
Schedule: Sunday June 2
TRACK BY TRACK
15 min./documentary/2012/USA
A young sketch artist with autism journeys from the world of his imagination into adulthood.
BAGPIPES AND BULLIES
4 min./documentary/2011/USA
A short about a young boy with Asperger's whose family makes a conscious decision not to fit in.
WORLD WITHIN OUR OWN
3 min./documentary/2012/USA
Marcus, who was diagnosed with autism at age three, often retreats into his own world when he becomes over-stimulated. This story is the exploration of that world and the challenges that he and his family face.
HEART OVER BODY
10 min./documentary/2013/USA
Zack was told at a young age that he would never walk without a walker. Since then, this determination to prove people wrong has formed the person and athlete that he is today.
WATCHING OVER
3 min./documentary/2012/USA
78-year-old Del Rae attends church, volunteers and participates in water aerobics. She also maintains the health of two 52-year-old women with Down syndrome. Together they support each other.
GARRETT'S FIGHT
14 min./documentary/2013/USA
An ESPN documentary about Garrett, a 23-year-old born with Down syndrome, who has spent the last three years training his body and mind for the rigors of MMA fighting.
CAM LASLEY DOC
5 min./documentary/2012/USA
Cam Lasley is an aspiring hip hop artist from Portland, OR. This video showcases his journey…so far.
MY BROTHER VINNIE
26 min./documentary/2006/Australia
An intimate and uplifting portrait of the relationship between Aaron Pedersen, a successful actor, and his charming brother, Vinnie, for whom he has duty of care.
Program 12: The Creative Side | 12:00 PM
MY AMERICAN DREAM
3 min./documentary/2010/USA
The charming documentary follows filmmaker, Steven Morales Jr, as he explores his love for the art of filmmaking.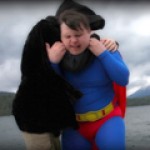 SUPERMAN VAMPIRE HUNTER
5 min./narrative/2012/USA
Clark is working on a newspaper article when he gets a call from his aunt about strange happenings at The Lake of the Woods.
LOU JE M'APPELLE LOU
5 min./music video/2012/Belgium
Lou, a young boy with developmental disabilities and blindness, tells us his story, his enjoyments and his difficulties.
TIME FOR A CHANGE
5 min./documentary/2012/UK
This auto-biographical documentary follows a filmmaker as he bids farewell to the South London housing cooperative that he has lived in for eight years and returns to his native Oxford.
THE ROCKET FAMILY CHRONICLES
14 min./narrative/2013/USA
Rocket, a teen with autism, upends the idea of normal when he films his family.
AUTISM REALITY
11 min./documentary/2009/USA
A moving interview-based piece, made by self-advocate Alex Plank, that shows a new and refreshing side of the Autism issue.
THE INTERVIEWER
13 min./narrative/2012/Australia
Special Screening. Thomas gets more than he's bargained for in an interview at a prestigious law firm.
LIPSTICK
3 min./narrative/2008/USA
An angsty teen. An overbearing mother. A locked door…and lipstick.
BULLETPROOF
35 min./narrative/2013/USA
Facing losing his family business to a developer, Benny Jackson stumbles across the journal of the famous gunslinger, Bulletproof Jackson, and travels back to the wild west to save the day.