A SHORT FILM ABOUT ASPERGER'S
Animation
Runtime: 9 min Year: 2007 Country: UK
Through animation and audio, young people with Aspergers Syndrome explain what it is and express how they feel about it. They give very personal insights that could only be achieved through using these creative mediums and techniques.
BAGPIPES AND BULLIES
Documentary
Runtime: 4 min Year: 2011 Country: USA
A short film about a young boy with Asperger's Syndrome, whose family makes a conscious decision not to fit in.
"For Dorian" tells the story of a father who fears the sexual awakening of his disabled son and struggles with the notion of letting him go.
"Ocean of Opportunities" is the story of a young girl with Down Syndrome who bravely decides to break free from her unloving alcoholic mother so that she can finally pursue the life she deserves.
Q & A
Animation
Runtime: 4 min Year: 2010 Country: USA
Joshua Littman, who has Aspergers Syndrome, interviewed his mother Sarah at StoryCorps. Their one-of-a-kind conversation covered everything from cockroaches to Sarah's feelings about Joshua as a son.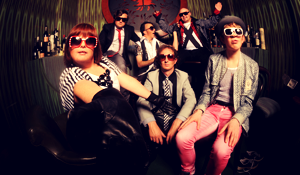 RUDELY INTERRUPTED
Documentary
Runtime: 9 min Year: 2008 Country: Australia
Rudely Interrupted is one of Australia's unique indie rock acts. 5 out of 6 members share a range of physical and intellectual disabilities but most importantly, a common interest in self expression through music.
THE MAGIC OF J-MAC
Documentary
Runtime: 13 min Year: 2010 Country: USA
The Magic of J-Mac is a story of a Jason McElwain, an autistic high school basketball team manager, who gets a chance to play in a regular season game and shoot the lights out.
WORLD WITHIN OUR OWN
Documentary
Runtime: 3 min Year: 2012 Country: USA
Explore the world of a boy with autism and the challenges that he and his family face.